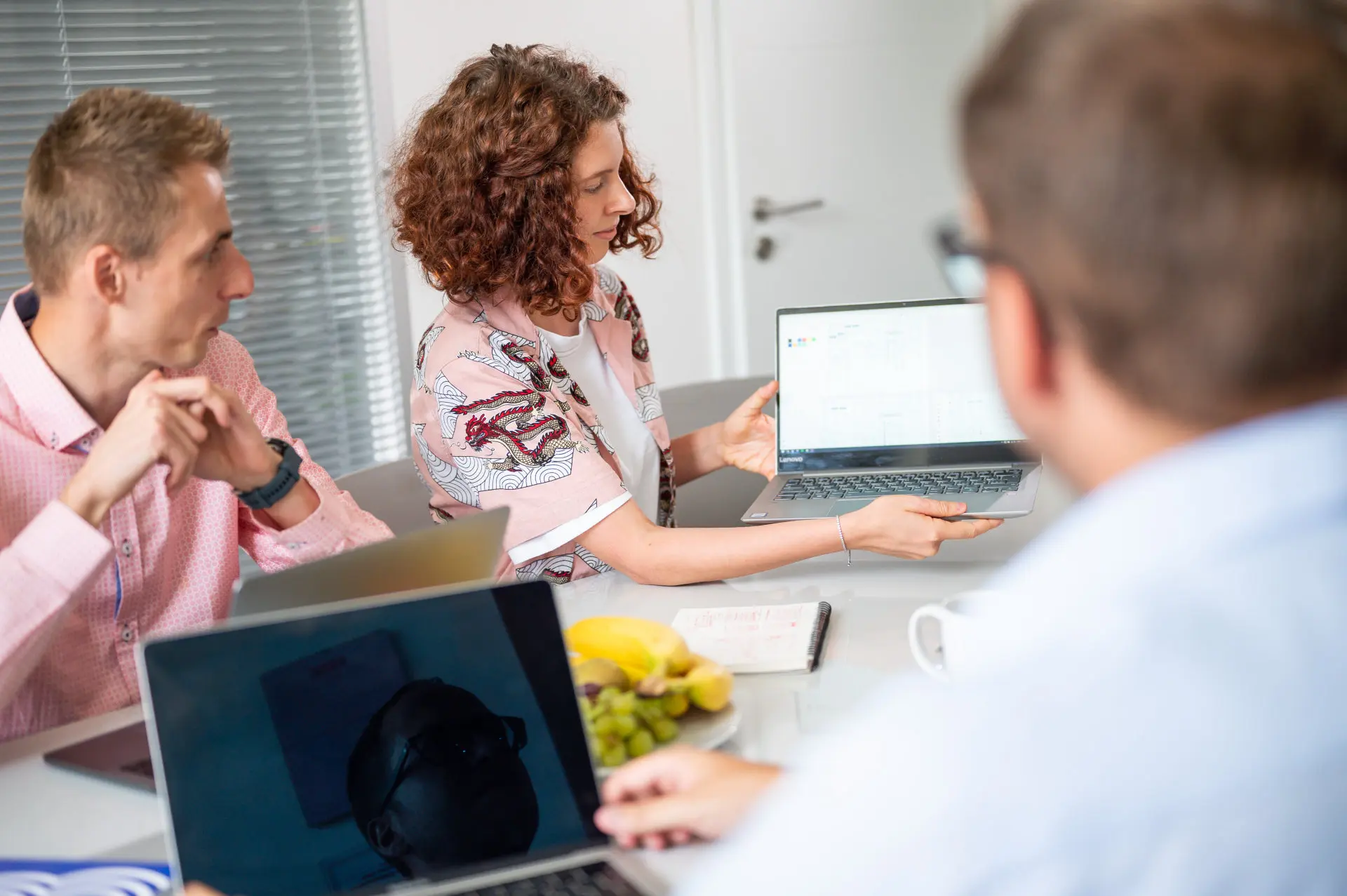 1.
Top-quality design is the basis of each successful project. The right decisions must be supported by experience as well as by thorough analysis of the complete project.
We listen and ask
We listen to ensure we understand what you want to achieve. We can help form your idea, clarify your goals and establish cooperation parameters to push your project forward.
We perform research
Research is an essential part of any successful project. We research the environment in which the project will coexist, with a focus on your customers and competitors.
We analyze
We analyze users' needs with a solution that achieves your commercial goals. At the same time, we also focus on the technical aspects of the project in terms of functionality, platform, infrastructure, integration and future development.
We design
We follow UX principles starting from a wire model, through an interactive prototype and finishing with the final graphic design. We believe that a good user experience is an inseparable part of good design. It resolves problems and generate real results.
We believe in a combination of Waterfall & Agile development. Even if we use regular feedback from the client, we keep to our schedule and fixed project budget.
Architecture foundation
.NET MVC architecture, which Kentico natively supports, is our number-one choice. For web applications we often choose reactive solutions using the React or Vue language.
For future operation we consider the Microsoft Azure cloud solution, or some variant of an on-premise environment.
Front-end & back-end development
We transform the design through HTML, CSS and JavaScript into web templates. At the same time, we program functionalities at the back-end, and finally we put both parts together.
We develop actively and use task-tracking tools. You know exactly which part of the project has already been finished and what we are doing at any given moment.
We test
For each project we carry out testing as part of quality assurance of our work. We check web functionality and browser compatibility on various devices (from desktops to mobile phones).
For large projects, we write automated tests to quickly verify key application functions.
We deliver to production
After acceptance testing by the client (UAT) is finished we migrate the project to the production environment.
Depending on the project type, we place the application either on a local server/web farm or we use the Microsoft Azure cloud platform.
Each member of our team works internally. We can develop and maintain both large and small projects over the long term. We can guarantee service availabilty 24/7 (SLA).
Long-term project development
Long-term project development and maintenance are frequently required by our clients. Most of our clients have cooperated with us for many years.
For projects including continual development, we use continuous integration (CI) and continuous delivery (CD) processes via Azure DevOps.
24/7 service
We can guarantee uninterrupted operation, error fixing within a specified time, a monthly budget for developer hours, regular deliveries of change requests, etc.
All the service parameters are covered by a service agreement, which also includes penalties for failure to meet guarantee deadlines.
Consulting
We are not solely an executor of client requirements. We are a partner for our clients, and one that actively participates in project improvement.
We plan a long-term development roadmap together, and we provide feedback based on our experience and tried-and-tested solutions from other projects.
Our creative efficiency is maximized thanks to our use of class-leading tools