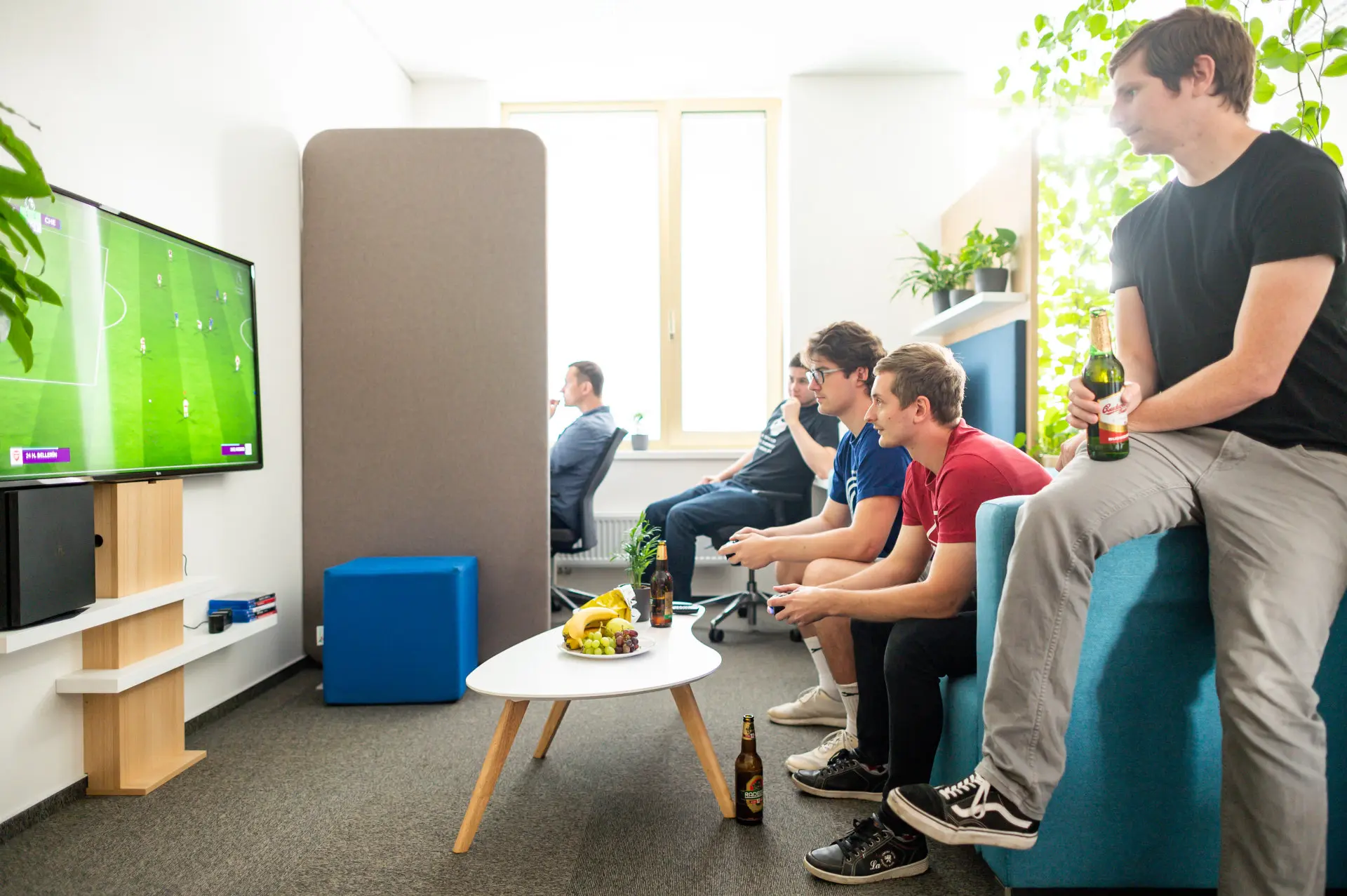 Vue.js/React.js Front-end developer
Vue.js/React.js Front-end developer
Position:
We are searching for a front-end developer familiar with web technologies, who is not easily surprised, has demonstrable experience and who is looking for a job they will like. We offer full/part time (on site / remote) work.
This job is also suitable for university students in technical fields.
Job description:
Reactive front-end web app development - we love working in Vue.js
Engagement in full product development cycle.
Team communication
We expect:
Experience with Vue.js or React.js
Good knowledge of JavaSript
Good knowledge of HTML5/CSS3
Basic SQL knowledge
Reliability and responsibility
Teamwork skills
English at least at B1 level
We will appreciate:
Knowledge of OOP - our back-end is written in .NET core MVC/C#
SEO, interest in latest web and mobile technologies
Experience with the Kentico platform
We offer:
Full/part time work in modern offices in Brno, Zlín or Prague
Full-time employment, agreement to complete a job, or cooperation as a freelancer
Flexible working hours
Participation in foreign projects
Modern offices in the centre of Brno – CERIT, Botanická 68a, Brno
Teambuilding and fun both in the office and outside
We take a relaxation zone, fresh fruit and a PS4 Pro as essentials
Educational activities you can choose
You can do sport with a Multisport card (100% paid for by the company for full-time employees)
Gain experience with the Kentico professional web system
Great financial remuneration and bonuses for above-standard work performed
If you are interested, please send your CV and we will contact you with interview dates within 3 business days.